Getting to know each other
We know meeting someone for the first time can be intimidating, and going to a new church for the first time can be nerve-racking. We want to help make your first experience at The Source Church a great one!
SERVICE TIMES
The Source Church meets every Sunday Morning.
We open our doors for Fellowship and snacks at 10:00. And then our Worship Service begins at 10:30, and goes until about 11:45.
Most Wednesday Nights, our youth, 6th-12th grades, meet at The Source at 6:30. You can email Pastor Eric below for the schedule.
LOCATION & DIRECTIONS
The Source Church resides in Mesa, Arizona, not too far from the Superstitions Springs Mall.
We are located at 7205 E Southern Road, on the South side, right between Power Road and Sossaman Rd. (We are next to the H&R Block location.)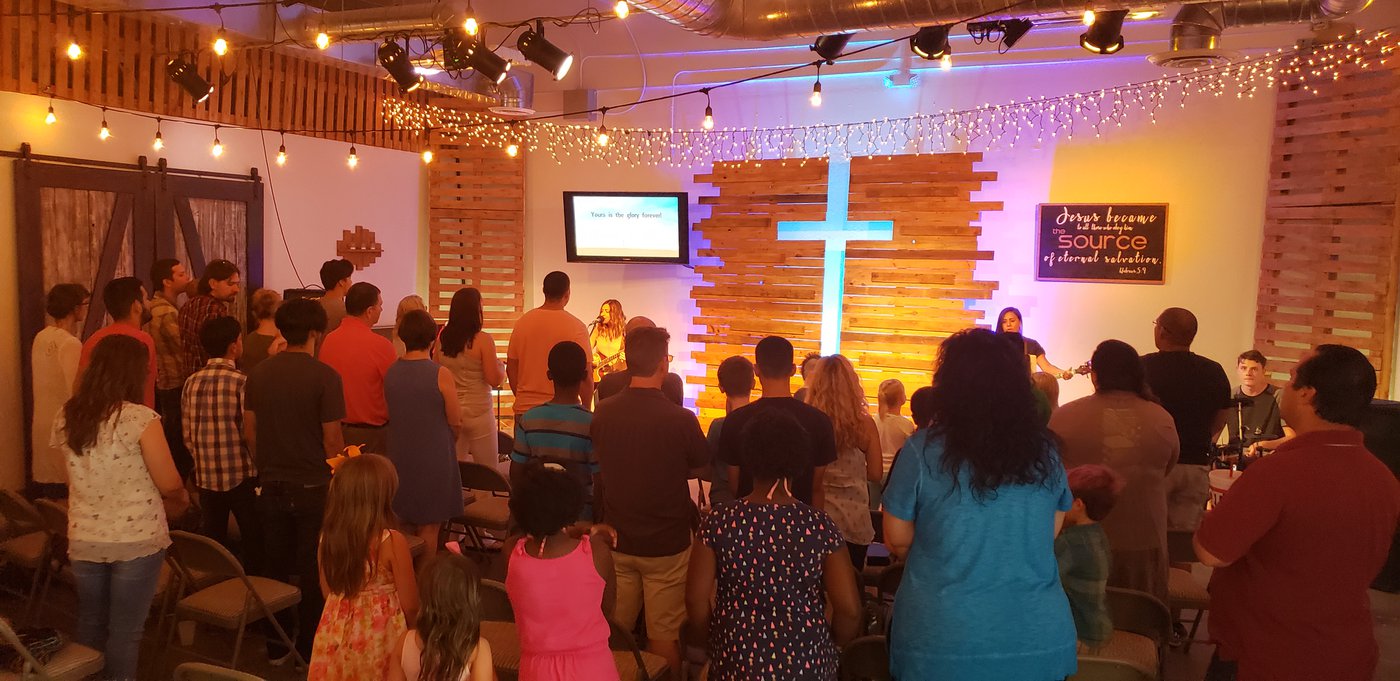 What can I expect?
Our Worship CHURCH services
After our fellowship time, our Sunday services begin with the band leading us in songs, reading scripture, and prayer. Our music is displayed on a large TV monitor to encourage all to sing along and/or engage with worship however you feel most comfortable. After the praise portion of service is complete, Pastor Eric will teach from God's Word a message that will always lead back to Jesus Christ.
What's the culture like at The Source Church?
Sunday's at The Source are casual in dress and friendly in conversation. Pastor Eric usually wears nice jeans and a button shirt. Our congregation feel comfortable dressing up, or coming in a t-shirt, so you can do the same. Come as you are as we would like to welcome you as our guest.
We also are very family oriented. Yes, that means we have several larger families with kids, but God has blessed us with a great mix of ages, ethnicities, and even sports fans (Go Cardinals!).
What about my kids?
Being family oriented, we like to do things WITH our children. On uniqueness of The Source perhaps, is that we do not separate out kids on Sunday morning. We sing praises and learn from God's Word, all with our kids next to us!
Pastor Eric always tries to make sure He reaches all ages as he teaches a biblical message.
However, we also have a small room at the back of our sanctuary, for moms to nurse, or just sit and listen to the message while their kids play with toys, while they listen to the message. We also have a toddler room that can be used.
Let us know you're coming
Ready to check out The Source Church in person? We can't wait to meet you in person! Simply fill out the form below and we'll make sure to give you the VIP treatment upon your first visit.